*This is a collaborative post*
When it comes to your big day, it's the seemingly small gestures that make the most impact. Subtle touches are what make your wedding stand out from the crowd with the unique characteristics needed to celebrate your love. The big question, however, is how to make those little ideas work for you?
With the help of the simple guidance below, you'll be sure to inject the special touch to your big day. Moreover, you'll achieve it without breaking the budget. Think that sounds good? Because 'I do'...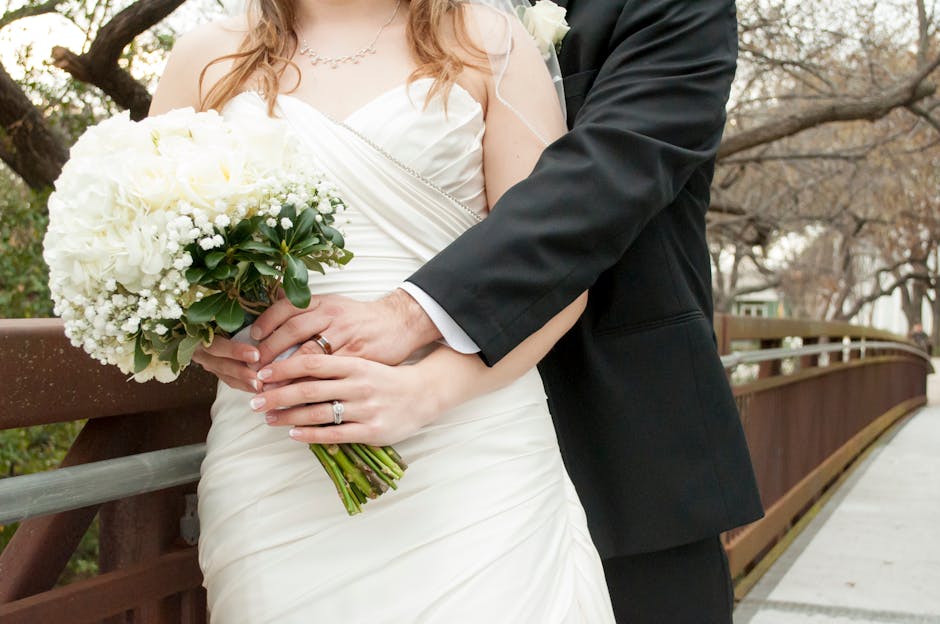 Write

your own vows

. The wedding day is the perfect chance to celebrate your love and everything that makes your relationship special. Quite frankly, there could be no better way to show this than by expressing your true feelings in front of your nearest and dearest. Apart from the unique emotion it will bring to the day itself, those words can be turned into canvas art to brighten up your marital home. Subsequently, it could play a key role in happily ever after.
Be proactive in every aspect of the pre-wedding plans. Choosing your own

wedding invitations

, venue, and outfits is far better than letting an agent take care of it all. After all, only you know what will truly make you happy on the big day, and tailoring those plans around your needs will serve you well. Apart from anything else, those preparations are all indicators to get excited about the wedding and marriage in general. This will be your last chance to do it, so you don't want to look back with regrets.
Once you know who is coming to the wedding, it's important to think about the relationships that guests share. In today's climate, a wedding between people from two happy families is virtually unheard of. Drawing up your seating chart will enable you to keep animosity at bay. Informing the best men and other key guests about potential problems should allow them to diffuse any situations. They say the big day isn't complete until there's been a fight but, in truth, you'd be far happier if that didn't happen. Taking those precautions is the only option.
Go the extra mile to decorate the venue in the way that you see fit. Those small

props

and decisions can make all the difference to creating an atmosphere that's right for you. You can also use ideas like celebrating your passions and history together. Name the tables after places you've visited, or inject your team's colours into the table decorations. Ultimately, if you do what feels right for you, it will be the magical event you always wanted.
Buy some disposable cameras. There's no doubt that

hiring a professional photographer

to capture your big day is essential. However, letting your guests take photos with disposable cameras can offer a far more candid reflection of the big day. After all, it's not just about the newlyweds. The guests are crucial to the atmosphere of the event, and those images will serve as magical memories. Not least because the day is likely to pass by in a blink of an eye.
Practice

bridal makeup

before the big day, even if you do have a professional artist on board. This is the day where every bride needs to look her best, and the right application of makeup is key. Nothing will ruin your confidence quite like having the wrong foundation tones or eye shadows that don't match your outfit. Try out a few variations in the weeks leading up the wedding, and you'll be sure to make a wise move.
Opt for wedding outfits that include amendments in the cost. Most couples will order their attire at the earliest stage possible in a bid to avoid disappointment. However, your bodies may change in size and shape between now and the big day. Knowing that the bridal dress and groom's suit can be adjusted closer to the event will put your fears to bed. Looking good is one thing, but comfort is still crucial as you tie the knot. Do not underestimate it for a second.
Make sure that the bride arrives with the whole group. If several bridesmaids have been selected, it may be worth

hiring a limo

. After all, the arrival is one of the biggest moments in any woman's life. Being able to do it with those special people makes it even better. Moreover, it removes the fear that another car may get caught in traffic. Above all else, the journey to the venue will offer one last chance to soak in the fun before the big moment arrives. For the sake of small additional investment, the impact it can have on the day is huge.
Consider the dietary needs of your guests. Gluten and dairy intolerances are more common than ever while some people may be vegetarians or vegan. You can find plenty of suitable

online recipes for inspiration, and catering to those needs will improve their day. You'll feel guilty if you ignore those issues and find out that someone has to miss out on the meal. Getting organised in this sense from the word go is vital.
Don't go out the night before. The tradition may be to have one last night of freedom, but it's far better to enter your wedding day feeling and looking fresh. Besides, this solution gives you the option to enjoy a holiday abroad rather. Even if you still decide to have a modest hen do, having that gap before the big day gives you a chance to prepare. Quite frankly, it should allow you to enjoy the hen and the wedding to far greater extents.
Take a spare pair of shoes. The wedding day will fly by, but you'll still be on your feet for long periods. While you'll want the

perfect footwear

for the aisle, you can still make a switch for the evening. You're not exactly going to change into your slippers, but going for more comfortable flats can work wonders. It won't just be the best day of your life, it'll be the best evening too. What more could any bride ever desire?
Do you have any wedding plan tips of your own to share?