It only hit me when I was writing this post just how many books I've read this month. It seems like I've done nothing else but read in my spare time, which is pretty much the truth of it to be honest! That'll all have changed by the time this post goes out though; as The Sims release a new expansion pack. I'm sure I'll be glued to the computer screen for the next month or so, but hey, at least May was a good reading month!
The first book I read in May was this tearjerker. I cried so hard throughout this book as it ripped my heart out and then pieced it back together again. I want to read the next book, A Dog's Journey, but I don't know if I'm emotionally ready! Read my full review here.

Rating: *****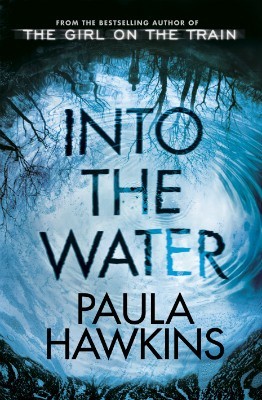 This book wasn't on my TBR pile for May, but I couldn't resist grabbing Into The Water on it's release date and devoured it within days. Such a gripping, twisty thriller from the author of The Girl On The Train. Paula Hawkins has definitely proved she's no one trick pony!
Rating: ***
Rattle was a really weird book, in that, I didn't know whether I loved it or I hated it. I still don't know, if I'm being honest! I know I read it twice, trying to make sense of it. And I know I still came away with more questions than answers. But it was a novel, interesting idea for a chilling, thrilling read. Like I said, I really don't know what to make of this book!
Rating: ***
A couple of months ago, I watched the Netflix adaptation of the James Patterson novel, Zoo. I loved the series, so of course picked up the book to compare. I was left disappointed, though, and this is one of those rare case where I can say with certainty; the series was better than the book!
Rating: ****
I followed Zoo up with the short sequel, Zoo 2. Which, somehow, was better than it's predecessor. Maybe as a result of the different co-author? I don't know!
Rating: ****
What a fantastic book! I've never read anything by C.L. Taylor before, but I'll definitely be seeking out her other novels in the future. Gripping, chilling, and deeply, deeply disturbing; this was everything a good thriller should be.
Rating: ****
I was really psyched for this novel, and although it started off pretty well, it slowly unravelled. Why? Mostly because of the narrator. The language he used is so unfamiliar to me that I often found myself tripping over words or phrases. But also because the story became more and more convoluted to the point where I was struggling to keep up with it all. A disappointing read then, but still one I was compelled to read till the end!
Rating: ***
Compared to You Don't Know Me, the next book I picked up positively shone! I devoured Sometimes I Lie in less than two days; cramming in a chapter or two whenever I had a spare minute. A truly fantastic thriller which took me on an incredibly emotional journey. Just when I thought I had it figured out, the story would take another twist or turn and I'd be right back at square one again. Which made it all the more addictive! Highly recommend - one of my favourite reads this month, to be honest!
Rating: *****
I'm pretty sure I'm being overly optimistic with my TBR pile for June but what the hell. I'll give it a damn good go! Here's what I'm hoping to read in June...
Eleanor Oliphant Is Completely Fine

by

Gail Honeyman
Sometimes I Lie

by

Alice Feeney
The Beautiful Dead

by

Belinda Bauer
Wild Flowers

by

Virginia Andrews
Into The Garden

by

Virginia Andrews
Into The Darkness

by

Virginia Andrews
What have you read recently?